We are thrilled to share that we're kicking off two new projects in Uganda, one is getting underway in September, the other in October. These initiatives, driven by a shared commitment to fostering change, hope, and resilience, will have a transformative effect on the communities they are taking place in. Let's dive into the details and explore the immense potential they hold.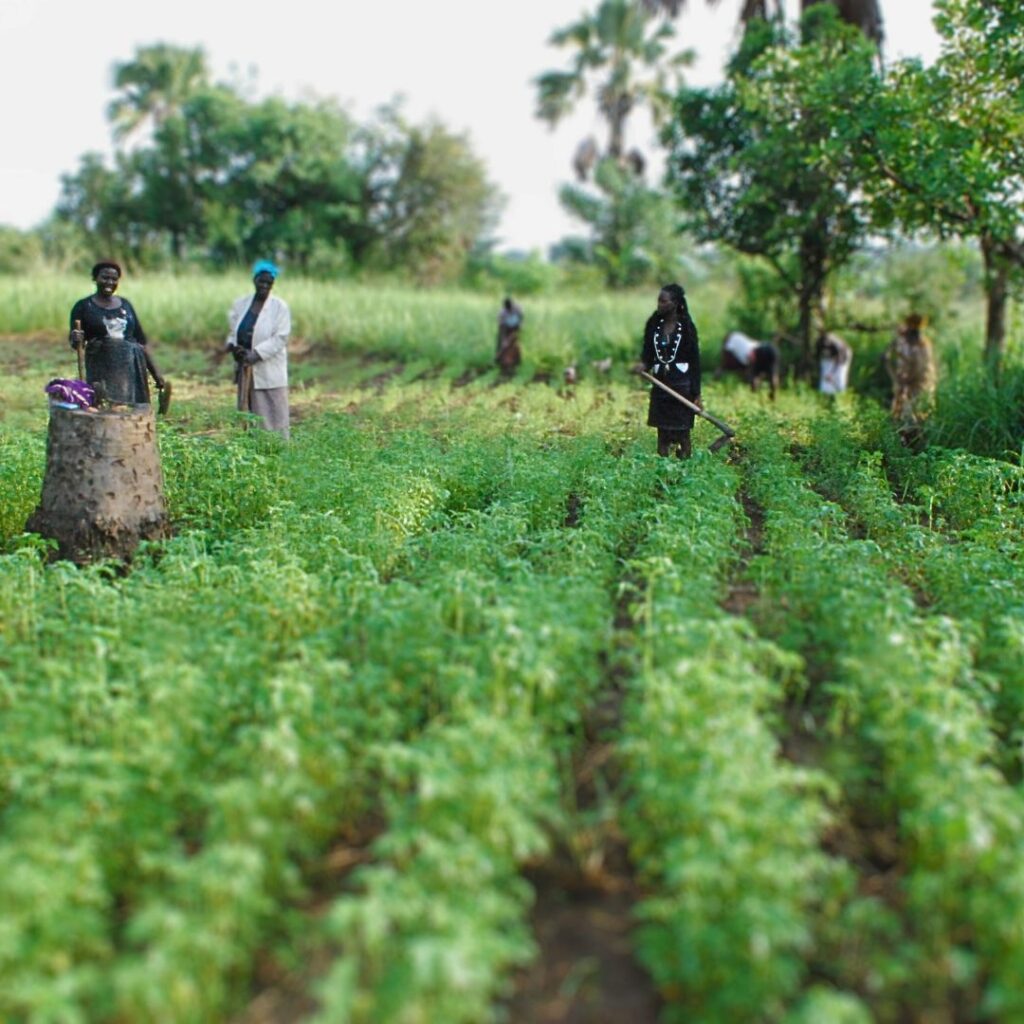 Project 1: Building Climate Resilience for Refugee and Host Communities in Northern Uganda
Northern Uganda has become a haven for refugees from neighboring South Sudan, who live in various refugee settlements close to the border. Palabek, where this project takes place, is the most recently built settlement.
Many of the refugees in Palabek have experienced extreme trauma and often rely on food packages for their survival, as well as working the land. However, the harsh reality is that climate change and environmental degradation have further eroded their ability to grow food, intensifying their struggles.
The statistics paint a worrying picture. Only 21.8% of refugees in the Palabek area are employed, with nearly half of the households left without an income earner. It is no surprise that acute malnutrition among women and children is high and has risen in the last few years, as COVID shutdowns and climate-related instability has taken hold.
The project, which kicks off this September, aims to address this problem. With a focus on sustainability, it aims to empower them through various means, including sustainable farming opportunities, group businesses, peer-to-peer mentoring, and counselling. As well as the majority of participants being women, this project will bring together both refugee and host communities in farmer groups, promoting peaceful coexistence and social integration.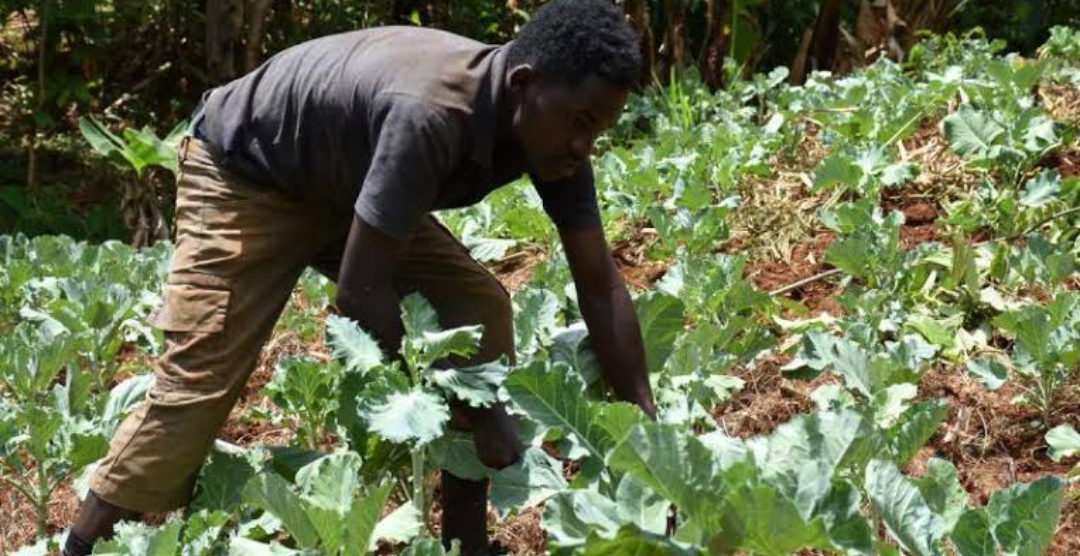 'The garden is my home!'—Thomas' Story
Thomas took part in our last project in Palabek where he undertook training in sustainable farming and accessing loans. This training had a huge impact on him, both socially and financially.
'I now spend my time in the garden watering and harvesting my sukuma wiki (an East African leafy green) for sale and consumption, unlike before when I spent most of my time gambling,' he told us.
Thomas also said that there is reduced malnutrition in his household due to increased consumption of local vegetables. Thomas takes his vegetables to sell at the market, and on average he earns a minimum of UGX 110,000 per month, even during the dry season when production is low.
This project wants to extend this transformation throughout the community.
Project 2: Eliminating Child Labour in Sugar and Rice Production in Busoga
In October, we'll be launching a project focused on a different aspect of livelihoods—child labour—particularly within sugar and rice production in Busoga, Eastern Uganda.
Child labour in sugar and rice production is particularly hazardous–in a 2021 survey, we found only 4% of children used protective wear; children reported extreme fatigue, chest pains, injuries, fever; using dangerous tools, verbal and physical abuse, poor working conditions (lack of clean water, sanitation or shelter). Girls working on sugarcane fields regularly experience SGBV and harassment, with no channels for reporting (Human Rights Watch 2021).
This practice not only robs children of their childhood but also perpetuates the cycle of poverty.
This project builds on our extensive experience in addressing child labour, aiming to protect these vulnerable children and create a platform for community intervention. By providing parents with opportunities to improve their income, we hope to break the vicious cycle that forces children into labor. Furthermore, we are committed to giving victims of the worst forms of child labor the option to seek legal justice, ensuring their voices are heard and their rights protected.
As we look ahead to these projects, we are filled with hope and determination. Together, we can make a significant difference in the lives of those who have faced unimaginable hardships. We invite you to join us on this journey of transformation and resilience-building, where together, we can create a brighter and more equitable future for all.
Stay tuned for updates as we embark on these remarkable projects. Together, we can make a world of difference.