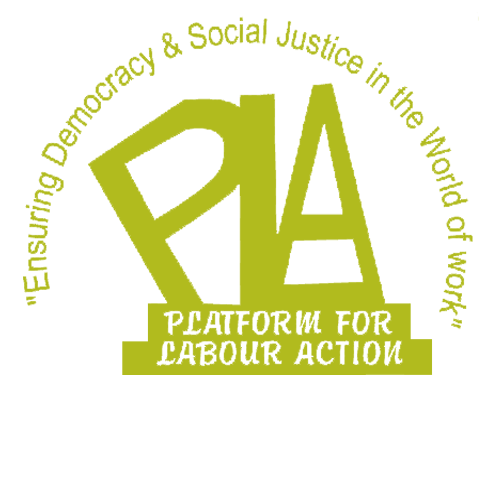 Partner Organisation
Partners
About Platform for Labour Action
Platform for Labour Action (PLA) was formed in 2000 with the express purpose of fortifying and spreading awareness of worker's rights in Uganda. They describe their work thus: 'if we protect the human rights of our target groups, enable them to demand for accountability and ensure their social protection using research and knowledge, then it will be possible to protect the human rights and improve livelihoods of vulnerable and marginalised workers in Uganda.'
Action on Poverty is currently working with PLA on 'Tackling injustice and building safer markets with women traders in Uganda,' aimed at building the confidence and increasing the collective power of women working in Uganda's informal market economy. As part of the 'Eradicating child labour in Kampala' project, we are also working with PLA to protect the children of 12,000 families who are at risk of becoming child labourers, equipping parents and caregivers with skills so that they need not rely on their children for income, as well as raising business' awareness of child labour laws.
PLA reflects on their work with Action on Poverty as an 'empowering, cordial and professional partnership,' which 'allows flexibility during implementation' and is 'very responsive and adoptive to the changing implementation context.'
Read more about PLA here.