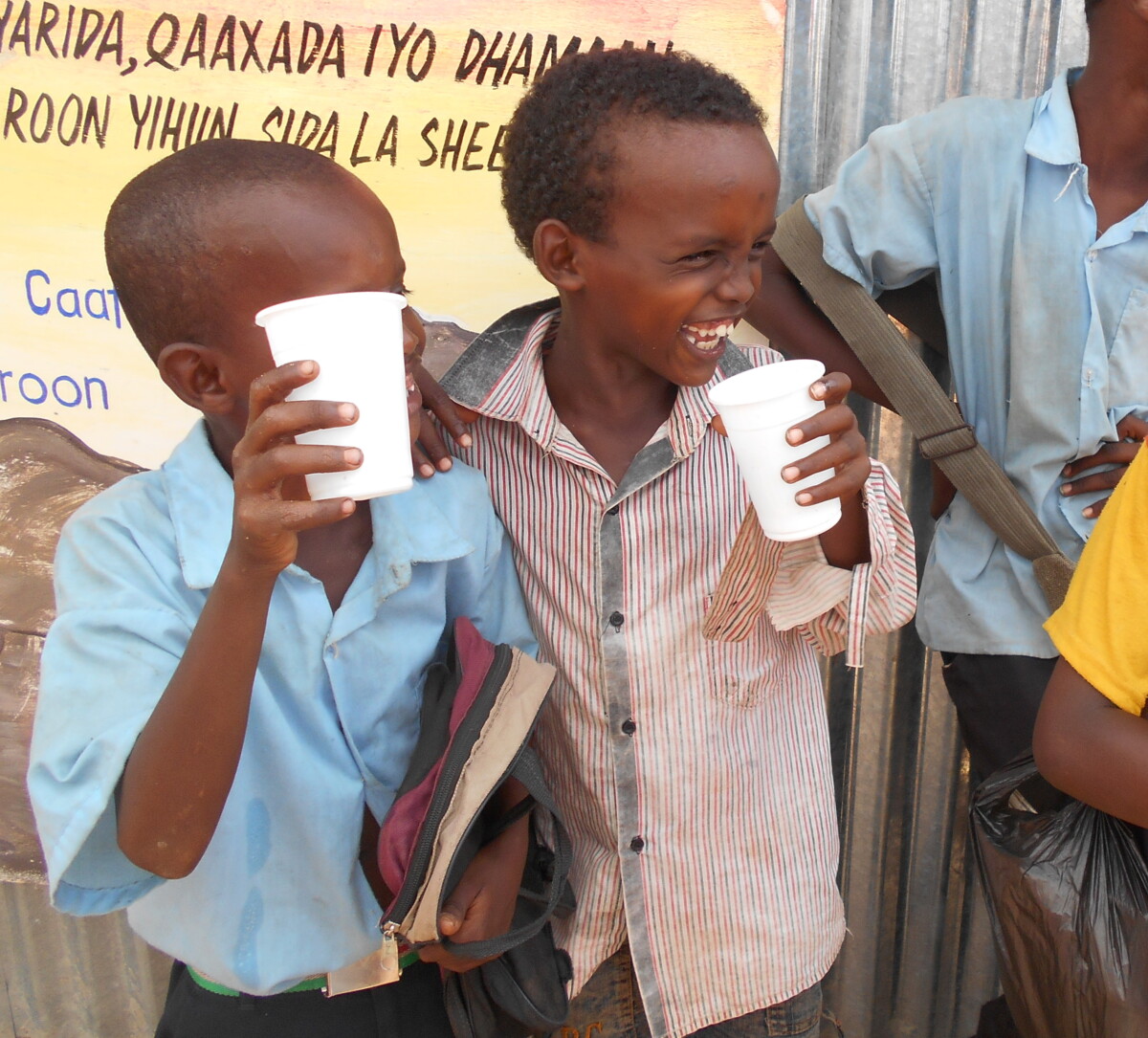 Project information
Phase 3: April 2021-March 2024
Phase 2: 2017-2019
Phase 1: 2014-2017
Location: Arid and semi-arid dry lands of Eastern Kenya – Garissa County and Wajir County
The Challenge
In times of rapid climate change and frequent drought, camels are an important way to safeguard livelihoods. They can survive in dry climates and still produce milk even under drought conditions in Northern Kenya.
There are around 3 million camels in Kenya and 5 million farmers who rely on camels for their livelihoods, but camel milk has not yet been used to its full potential. Camel milk is rich in Vitamin C (three times as rich as cows' milk), meaning it has huge potential to benefit those living in the region who struggle to access a nutritious diet.
In our last two successful phases of this project we've been able to begin to meet some of the need for rural families to invest in camels in response to worsening droughts and the threat of climate change, but it's estimated that only around 10% of the potential demand for camel milk in Garissa is being met.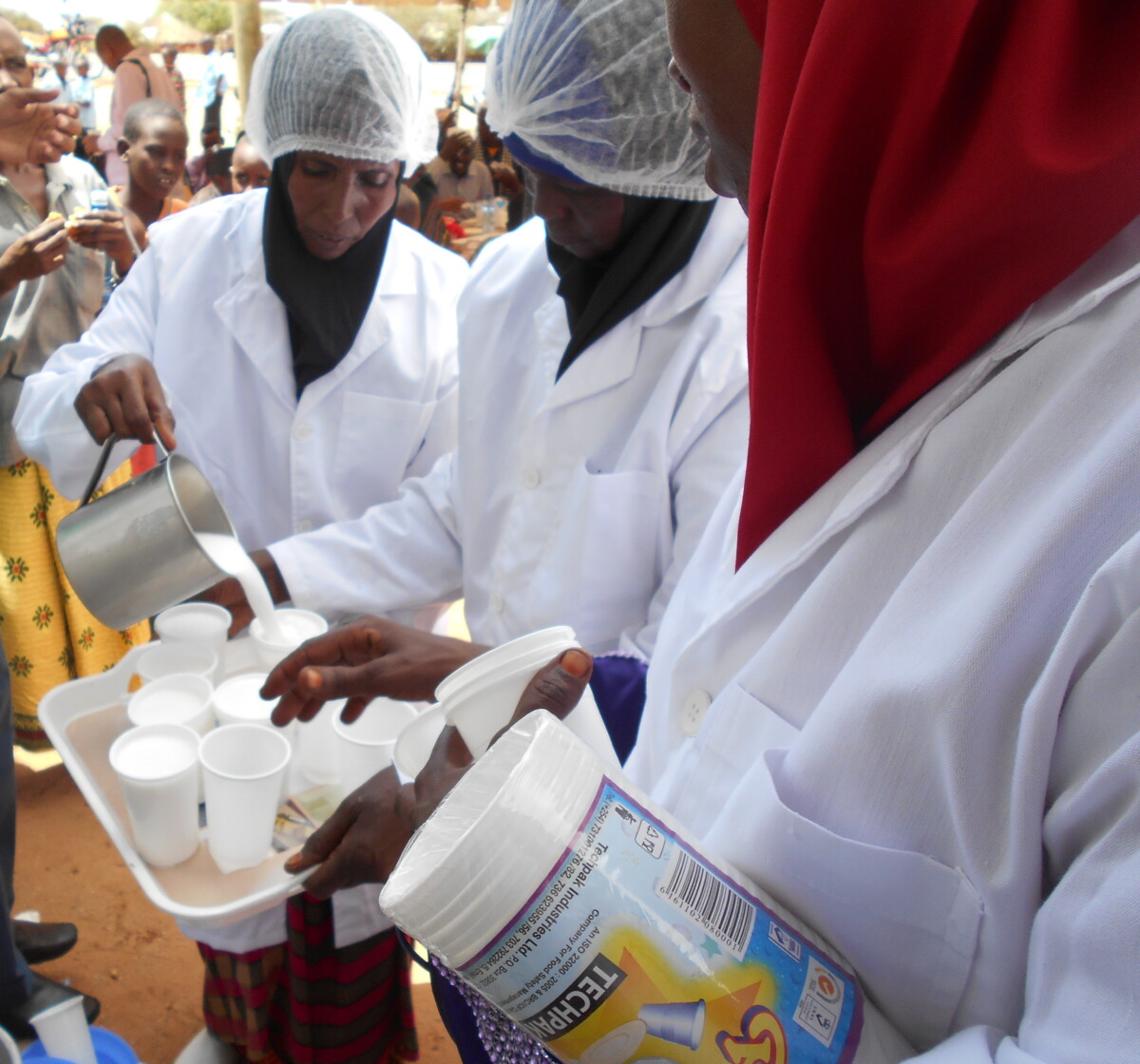 Our work so far
We've worked with our local partner SITE throughout Phase One and Two of this project to improve the incomes, food security and resilience of camel owners, camel herders, milk traders and their families. The project worked with community members at every stage of the camel milk value chain to realise the untapped potential of camel milk as a sustainable livelihood resource.
We were able to support 38,000 households to increase their incomes, with an average eight-fold income increase, as well as improving nutrition for over 10,000 children under the age of five. We made sure women in particular could access the benefits of the programme and trained them in small business management and milk handling skills so that they could independently manage their own businesses and build their confidence and status within communities.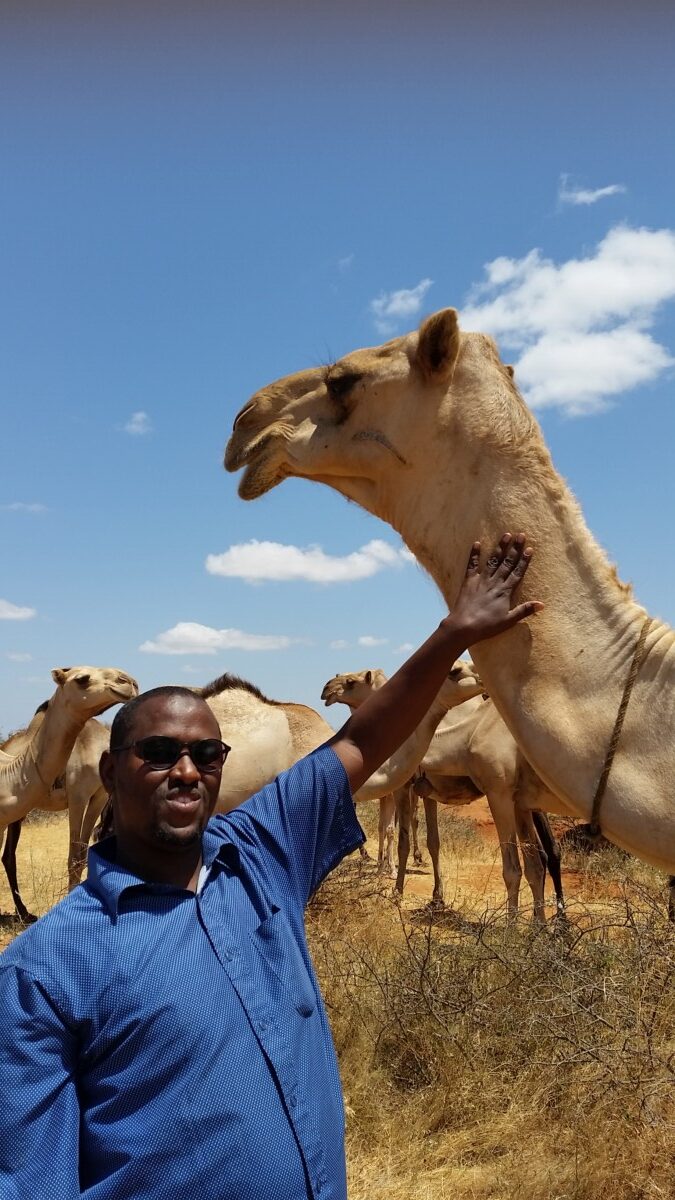 The project now
We've now launched Phase Three of this project with the support of Medicor Foundation, The Dulverton Trust, Charles Hayward Foundation and The Allan & Nesta Ferguson Charitable Settlement, expanding our approach two new target areas with camel grazing routes in Garissa county and Wajir county.
By supporting more local people to learn hygienic production methods and access markets, Phase Three of this project starting in April 2021 will enable poorer families to earn a good income, improve access to nutritious food and build the local economy.
We'll work with camel owners, traders and thousands of small-scale enterprises who collect and sell camel milk to members of the community, improving the efficiency of the whole process from production to consumer by giving training in:
Animal husbandry, herd management
Handling and hygiene of milk
Storage and transportation
Improved equipment and techniques
Business and marketing
Hygiene, quality and nutritional value to promote camel milk's benefits
The project will also help protect the environment and build resilience to climate shocks through improved management of water resources, improved camel health, drought resilience strategies and knowledge of sustainable grazing practices.
"This project was very successful, having irreversibly transformed the camel milk value chain in Garissa, positively impacting on the lives of the women and men who depend on camels."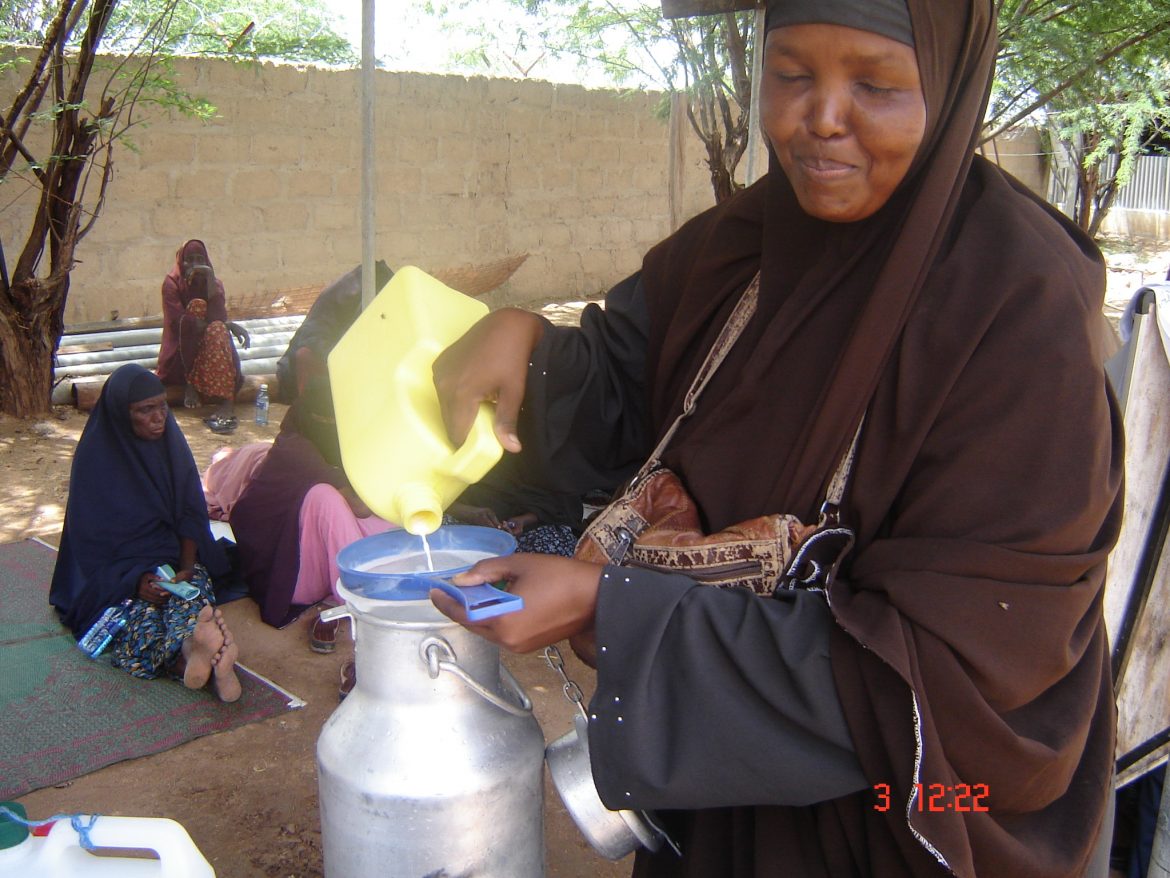 Halima's story
When Halima, a mother of seven from Garissa County, decided to start a camel milk business, she faced multiple challenges. The family had no source of income and as a woman, Halima was treated with prejudice and had little influence in the community. Her husband was also very reluctant to allow her the time to run the business, despite being out of work himself.
Despite these hardships, Halima persisted. She started her business by saving the very little money she had, with which she bought three litres of camel milk. She sold this making a small profit. Very slowly and gradually she progressed until, by the end of the first six months in business, she was buying and selling nine litres of camel milk a day at a small profit.
The profits from milk sales grew. Halima was soon able to meet the food needs of her family and no longer had to rely on social support systems. But also, as her milk business progressed, her husband started appreciating Halima's efforts and began to support her. Halima is now the proud owner of five camels and has gained respect in her community.
Project funders
Medicor Foundation, The Dulverton Trust, Charles Hayward Foundation and The Allan & Nesta Ferguson Charitable Settlement.