On 12th June 2021 we are marking World Day Against Child Labour. We are committed in the fight to reduce child labour for 12,000 families in Uganda together with our partners PLA.
Before the Covid-19 pandemic, countries around the globe had made remarkable progress in reducing child labour, with the ILO reporting that the number of children in child labour decreased by approximately 94 million between 2000 and 2016, a drop of 38%.
The pandemic is sadly threatening to erode this progress. School closures, unprecedented job losses and sickness or the loss of a family caregiver have forced many children to enter the workforce to help their families survive. Children involved in child labour are often in insecure, dangerous, low-paid jobs which put them at serious risk of harm, becoming injured or being exploited.
Uganda has made significant progress reducing poverty and child labour in recent decades, but an estimated 23% of those living in poverty in urban areas in Uganda lost their income during pandemic-related restrictions and the number of food-insecure people in the country increased by an estimated 44 percent. Like many countries, in March Ugandan schools were shut to prevent the spread of Coronavirus. In October 2020 some students were invited to return to school for exams, but as of January 2021 an estimated 13.8 million students were still out of school.
Our project with PLA to Eradicate Child Labour in Greater Kampala and Busoga started in April, and we are proud to be working with them to change the lives and future prospects of children in 12,000 families.
Together we will support 1,000 of the most vulnerable children out of child labour and back into school or vocational training, and enable 4,000 parents to start grassroots businesses with training, government support and savings programmes so that they have an alternative income source. Community champions will prevent and combat child labour, and child change agents will talk to their peers about their rights. This holistic project will also train 200 businesses in child labour laws, supporting them to improve their policies and practices, and with our help UMA Industrial Park in Kampala will become a child labour free zone.
PLA have a great track record working with children and young people to continue learning and stay safe from exploitation. They shared with us Ivan's story, a 15-year-old boy from Kamwokya who they've worked with to make sure he can continue learning and stay safe from exploitation.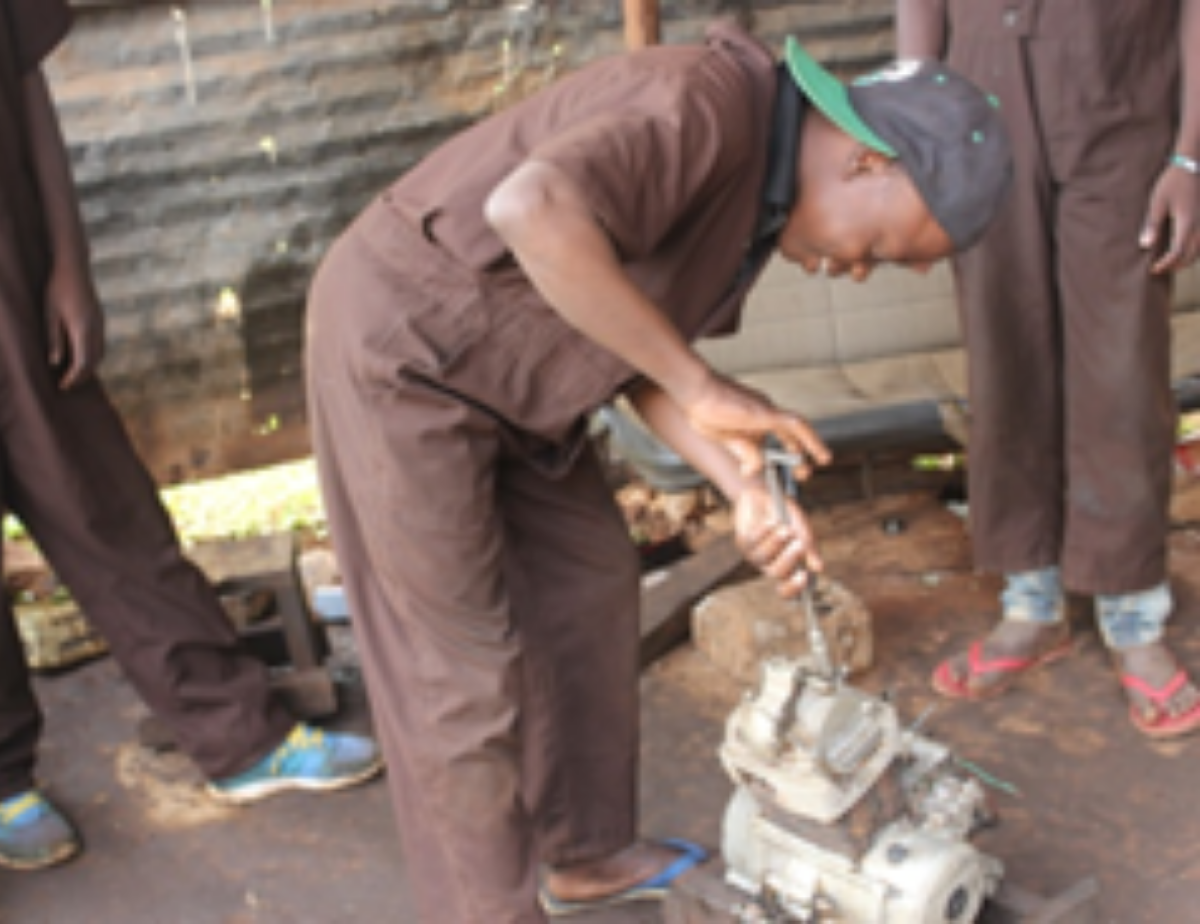 Ivan's story
Under Uganda's employment law, the minimum age for work is 14, with some 'light work' being legal from 12-14 if it doesn't affect a child's education. In reality, Ivan lost his father at a young age, and his mother reached a point where she could no longer afford his school fees. Ivan dropped out of school when he was 10. PLA supported Ivan to enrol in vocational training so he could safely study and learn a trade. He completed an internship where he gained skills in motor cycle mechanics and entrepreneurship, and at the end of his placement he was kept on because he was such a dedicated team member. He now helps contribute to the school fees of his siblings so that they can continue to learn.