Project information
Start date: 1 November 2012
End date: 31 October 2015
Location: Amuria District, Eastern Uganda
The Challenge
Although Uganda has made great progress in reducing poverty at the national level, poverty levels are higher in the Eastern region, where the reduction in poverty has been slower than the national average. An estimated 80 per cent of the population of Amuria district were living in poverty as of 2012. People living with HIV/AIDS remain one of the most vulnerable groups in Amuria district and more likely to experience poverty and hunger.
Our project
With partners Heifer and Uganda Cares, this project targeted smallholder farming families who make up more than two-thirds of vulnerable poor people in post-conflict Amuria district, with a particular focus on those affected by HIV/AIDS. The project improved the nutrition, food security and household incomes of 2,565 vulnerable families (13,600 people), through training on sustainable agricultural practices and provision of essential farming tools and equipment, as well as improving access to HIV/AIDS services.
The final external evaluation concluded that the project has "also given farmers confidence, skills and a sense of cohesion that will enable them to better face the future. This represents empowerment, enabling some very poor, very marginalised people to take greater control of their lives and to have options and choices – often for the first time."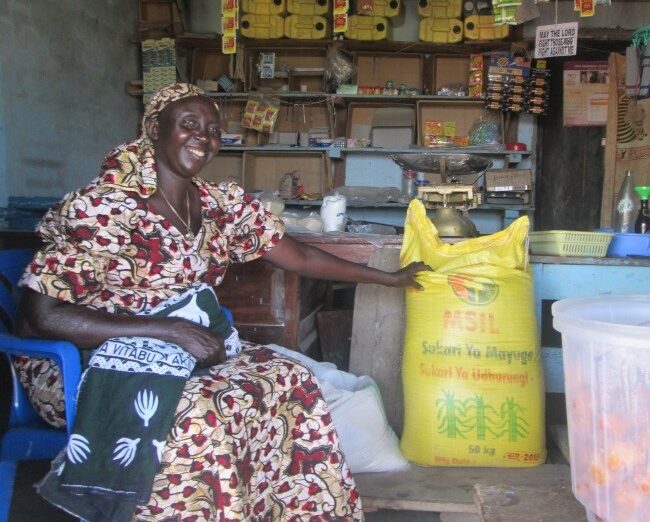 Hellen's story
Hellen lives with her husband and six children in Kapelebyong sub county. Hellen and her husband are both HIV positive. Life for Hellen and her family before this project was very difficult as they relied on her husband's sole income as a teacher, which barely covered their basic needs.
Thanks to this project, Hellen accessed training in business development, sustainable agriculture and HIV/AIDS awareness. This has increased her understanding of HIV/AIDS and supported her to feel more positive about her future. She also joined a village banking group to make savings and access loans. Hellen received some groundnut and tomato seeds from the project and grew bumper crops which she sold for a good profit. With the sales of her crops and savings made in the village banking group, she was able to start up a small shop to sell her products. Hellen says that this has turned her life around and she now has hope for the future.
Project funders
Funded by the UK Foreign Commonwealth and Development Office, Trusts and individuals