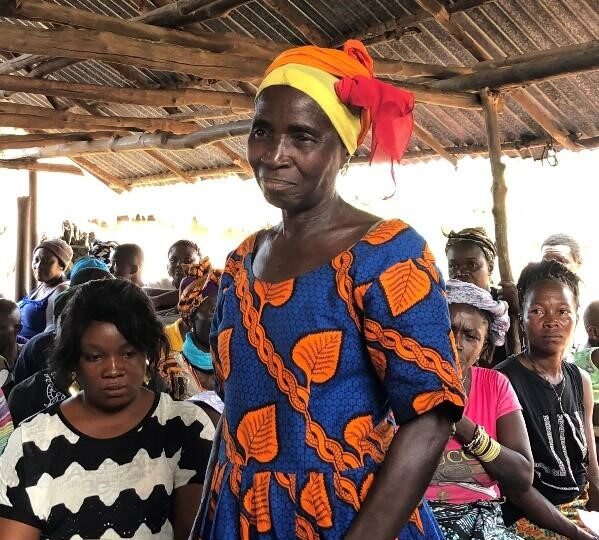 Project information
Start date: 7 November 2019
End date: 6 November 2022
Location: Pujehun district, Southern Sierra Leone
The Challenge
Pujehun District in southern Sierra Leone was destroyed during the civil war and still carries the marks of the war to this day as one of the country's poorest and least developed districts. 87 per cent of families in Pujehun live in poverty (OPHI, 2019). Severe and chronic poverty levels can be traced back to the devastation caused by a long conflict and Ebola virus outbreak, as well as the persistent challenges facing communities, including high illiteracy rates, low crop yields, lack of access to farming tools and equipment and limited opportunities for young people.
Our project
We are working with MAPCO to empower 19 rural communities across Pujehun district to tackle poverty with economic support services, using our tried and tested community-based organisation (CBO) support model. This involves small business loans, seed banks, literacy training and vocational training for young people with local artisans. We are also linking community members to key decision-makers such as village chiefs, police and district council workers, to ensure that the needs and voices of the most vulnerable people are prioritised in local development plans and budgets.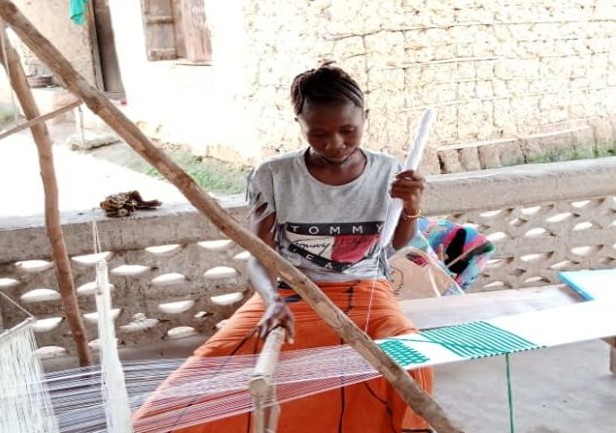 Kadiatu's story
Kadiatu is currently taking part in a weaving apprenticeship as part of this project. With mentoring from a local artisan, she now designs and creates her own woven dresses.
We have also supported the trainee weavers to locate reasonably priced materials and the tools needed to make quality products and meet market demand. Kadiatu is now making 5 dresses a month, which enables her to contribute 150,000 Leones to the household income.
Kadiatu says, "I am proud of my contribution to household income and I save the rest of my earnings for unforeseen circumstances".
Project Funders
Co-funded by the European Union, the Turing Foundation, other Trusts and supporters