Imagine being a young person with no job and no prospects. Imagine also that you've not been to primary school and so your Maths and English are rudimentary at best. In addition, you are suffering the psychological consequences of conflict and displacement, including low self-esteem. If this becomes a long-term situation, it can lead to other problems, including mental health issues such as depression or anxiety. This further reduces your ability to gain employment and further impacts on the community around you.
Young people in Northern Uganda lack basic skills
Many young people in Uganda lack the crucial skills required to enter the workplace. And it's not just a small percentage of the youth population – approximately 83% of those aged 17-24 years are unemployed, the disruption to their education as a result of the conflict has left them lacking even the most basic life skills with which to find work. And this deficiency can lead to anti-social behaviours and attitudes that ripple out and adversely affect the local community.
Not only do these vast numbers of young people have poor access to resources, education, property, healthcare and are excluded from political participation, they also face other difficulties; young women suffer gender discrimination, early marriage and childbearing due to the absence of alternative choices for them; those young people with disabilities face stigma and discrimination and have even fewer employment opportunities as a result. These young people need not only skills training but critical thinking, problem-solving and communication skills to succeed in gaining employment.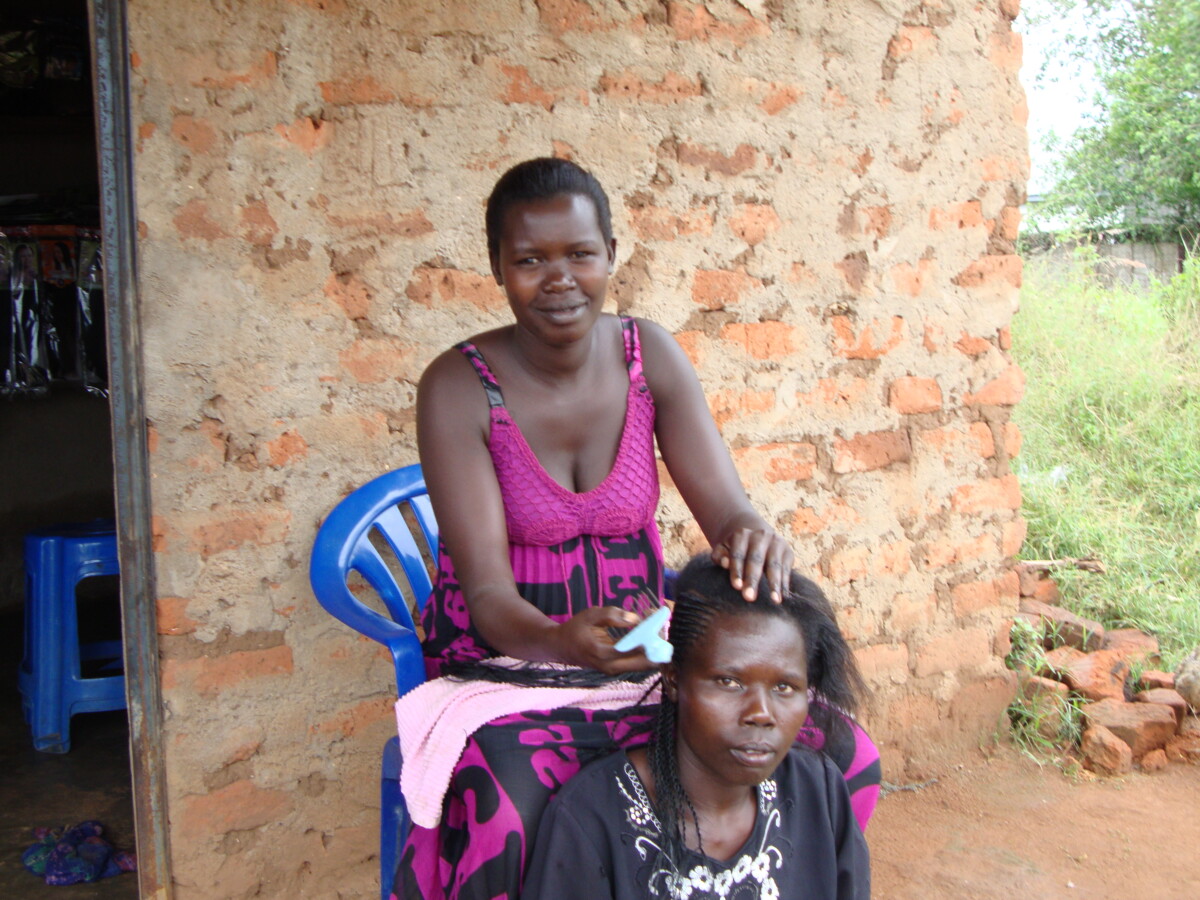 Our project
How can we, through skills training, help young people to navigate the challenges that they face, not only with their inabilities but also in the society in which they live, so that they can enter the world of work? They face a life of hardship and poverty if they are unable to tackle the skills, knowledge and experience gap that hinders their ability to generate income. This is why this project is so desperately needed in Uganda.
Funded with UK aid from the UK government, we will implement this two-year project together with our partner organisation VEDCO (Volunteer Efforts for Development Concerns) with a focus on two Global Goals for Sustainable Development – Decent Work and Economic Growth and No Poverty. It will be carried out in the Agago and the Lamwo districts of Northern Uganda.
The project involves 800 young people, aged between 18-24 (50% female and at least 5% with disabilities and 35% refugees), selected for apprenticeships, where there will be opportunities to work with more than 40 artisans in trades such as building, carpentry, basic motorcycle repair, welding, tailoring and hairdressing. The young people will then be given work placements for 3-6 months with local businesses, where in addition to developing skills they will also learn business administration and customer service techniques. Life skills training will boost their employability and will include leadership skills, problem-solving, conflict resolution, communication skills, negotiation and gender equality. The young people will also benefit from business skills training after the work placement to help them in business start-up and management. This project will equip these young people with the skills and knowledge needed to make the most of the opportunities ahead.
How this project is sustainable
This project does more than provide young people with the skills they need for employment, it also enables them to build better lives for themselves and their families. The technical and vocational skills that these young people will gain will be linked to market demand, which will increase their capacity to find employment or to start businesses in a sector with growth potential. But also, as a result, there will be more awareness of employment issues, business development and youth services through the publicising of it via radio programmes. This will create better links between youth training and the private sector, and thereby create future employment opportunities for many more people. The value of being given opportunities for skills training and subsequent employment far exceeds the initial costs and will continue to benefit the young people, their families and their communities for many years to come.
It's easy to take for granted the ability and means to gain skills and find employment in the UK but in Uganda where the psychological consequences of conflict and displacement can still be felt, being ready and able to work is not so easy.
Skills training and education are essential to the sustainability of employment in this region. Not only does this project directly help young people, but it also helps their dependents, their local communities and those many thousands of people who will benefit from the increased awareness of the issues that young people face. Not to mention the societal benefits; a reduction in crime, decreased gender and disability discrimination and better political representation. The future of a society is dependent upon the skills and abilities of its youth. Creating opportunities for young people in Agago and Lamwo districts of Northern Uganda is an important step towards building hope for their future.