Above: Irene Nkairimi shows her sewing skills which she uses now to earn an income
Our project: Empowering Women With Disabilities in East Africa
In January 2019 we started a three year project to promote disability rights and enable women with disabilities to strive for their development as individuals and collectively for future generations, collaborating with partners SITE Kenya, Kenya Union of the Blind and National Union for Organisations of Women With Disabilities in Uganda.
The project ended earlier this year, and we are proud to have worked with our partners skilled in disability rights and enterprise to promoted equal rights and respect for the dignity of people with disabilities, focusing particularly on women.
Why the project was needed
Women with Disabilities in Kenya and Uganda face deep discrimination. At home, they are often hindered from earning an independent income; they are unaware of the laws which could support them and allow them the freedom and opportunities which they crave. In wider society, they are unable or afraid to challenge decisions which exclude them.
Women with disabilities are more marginalised than their male counterparts due to cultural practices and attitudes which lead to limited education, fewer opportunities, limited access to employment, and legal protection. These issues are intrinsically linked with poverty. Until societal attitudes begin to change, and women with disabilities are strengthened with the skills, knowledge and confidence to take both personal and collective action – in their households, communities, employers and amongst duty bearers including the justice system – they will be trapped in a cycle of poverty.
What we did
Our aims were to empower women with disabilities in Kenya and Uganda to access their rights, particularly in developing their own livelihoods with dignity, and to enable them to take action which can be carried into the future by both men and women. We achieved this through four key areas:
Raising awareness of the rights and potential of Women with Disabilities
Enabling women with disabilities to access services, such as skills and credit
Building the capacity of duty bearers to implement and monitor change
Developing a model for county level implementation including improved monitoring
Our impact:
Over 167,000 people with disabilities have increased awareness of their rights
28,331 people with disabilities (22,228 of whom were women) accessed services to claim their rights
18,332 women with disabilities accessed financial services like loans
12,703 women with disabilities gained skills to earn an income
8032 jobs were created, which boosted people's incomes between two and 10 times their previous earnings
627 leaders and people with key responsibilities understood the rights of people with disabilities and he specific needs of women
Structures were set up to sustain our impact, including recognition of disability rights in district plans and budget allocated to implement this, and 846 organisations and disability champions will continue to promote rights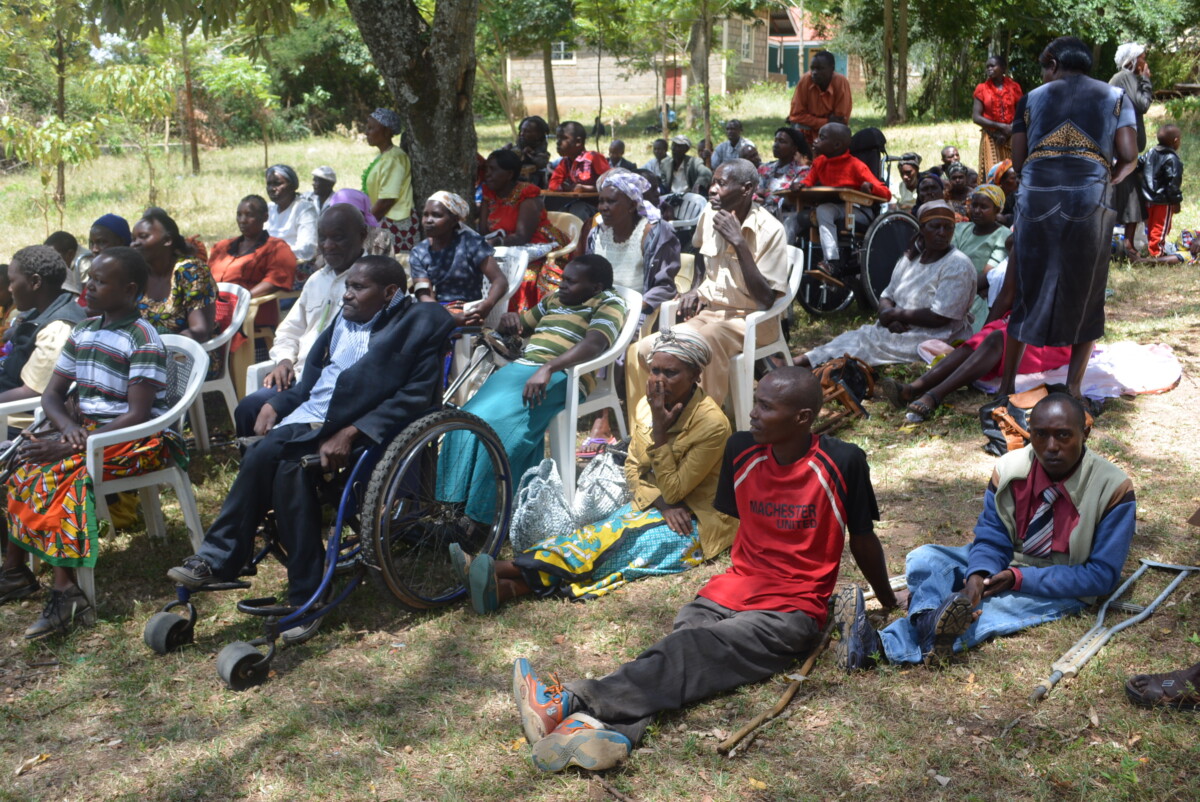 Beatrice from Omoro district in Uganda:
"These days I make my bags out of beads which I sell and I can buy sugar, pay school fees, medical services, and food for my household. The training on leadership skills, self-confidence and socialization among disabled and community members boosted my self-esteem and confidence. Before NUWODU trained us, I did not have confidence in myself, I always feared talking in public and thought that people would talk about me or my ideas would not be considered because of my disability but thanks to NUWODU, I can now express myself without fear".
If you want to hear more about our impact and ways you can be part of it, sign up to our newsletter below!